About Us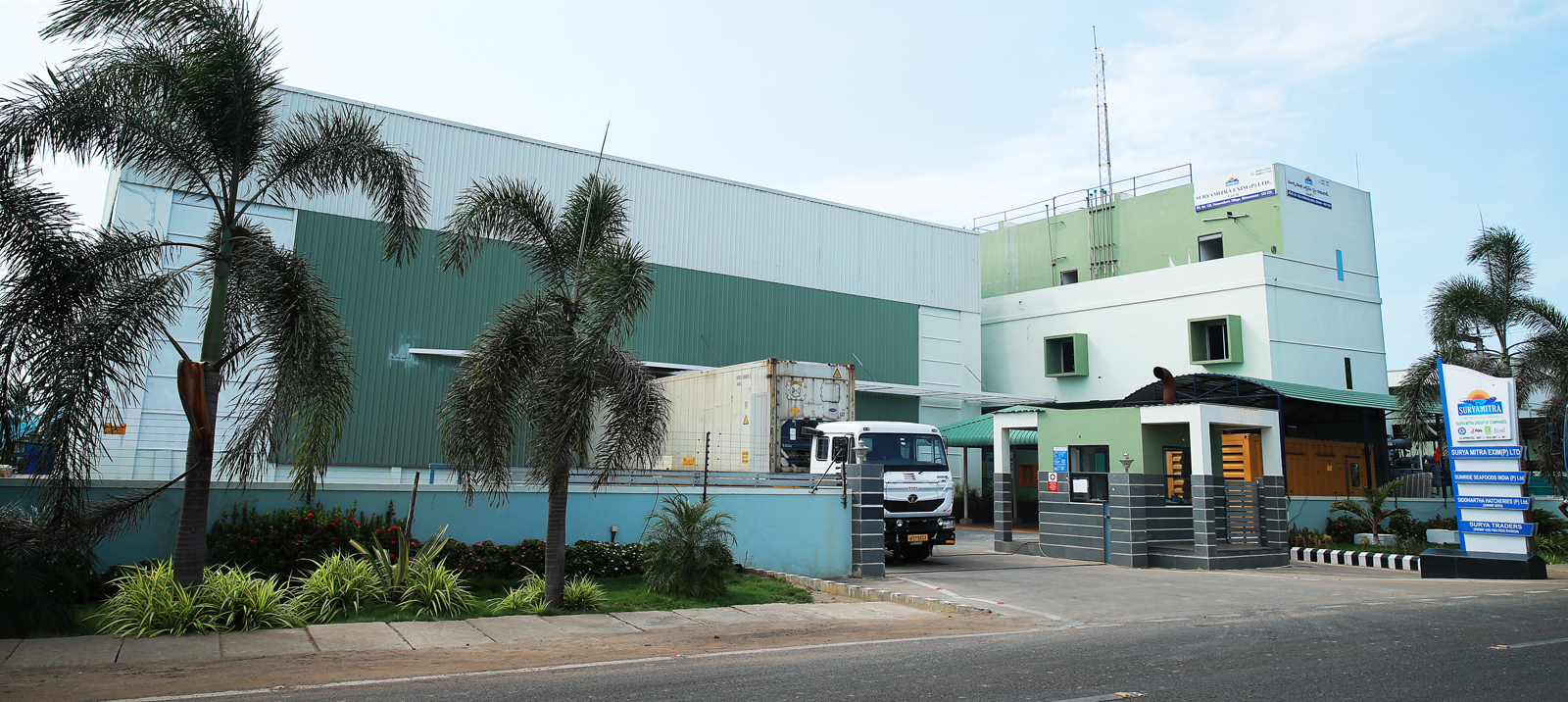 Suryamitra Exim Private Limited (SME), established in 1998, is a high-class shrimp exporter located in Andhra Pradesh, India. Over the past 20 years, Suryamitra has grown from a seafood farming company to one of the biggest shrimp exporters in the country. More than just shrimp representation and processing, Dr. Surya Rao Irrinki, Managing Director of Suryamitra, believes in prioritizing employee care, satisfaction, and loyalty all throughout the company.Â
At Suryamitra, we offer to customers multiple varieties of Indian Vannamei in a broad variety of counts and sizes farmed within our local surroundings. As far as raw products, we process and sell: Head-On, Head-Less, Peeled Deveined Tail-On (PDTO), Peeled Deveined (PD), Butterfly Cut, Skewers, and Nobashi Ebi-cut shrimp. Other than these, we also offer cooked products such as:Â Head-On, Head-Less, Peeled Deveined Tail-On (PDTO), Peeled Deveined (PD), Peeled, and Pull-Deveined shrimp.
As a man who worked so hard to break free from his tough origins, Mr. Irrinki values his staff and the people who work with such care to make the company what it is today. With tremendous attention to product quality, employee homage, and costumer satisfaction, Suryamitra has now become one of the top 10 Indian shrimp exporters to the United States and continues to have high hopes for the future.
Today, there are many thriving shrimp and seafood exporters residing in Southern India. However, unlike any of those other seafood industrialists, our Managing Director values quality more than anything. To be able do that, we strictly maintain the policy of "farm to forkâ€Â at Suryamitra. We pay close attention to the farmers, their practices, and how the shrimp are being processed and transferred, even after the farming process. This is what allows us to be so compatible with so many of the buyers looking to buy shrimp from our surrounding regions.
In 1998, Suryamitra started off as a merchant packer with a yearly turnover of 1 million USD. However, with hard-work and determination, it is proud to announce that it is now a company with a yearly turnover of 80 million USD. This means that Suryamitra has grown by an average amount of 20% every year, for the past 21Â years. As of 2019, Suryamitra is ranked high as an Indian Shrimp exporter. However, like always, it will continue to grow, prosper, and one day, be established as the best shrimp exporter in India (or even the whole world).
More than anything, Suryamitra is all about integrity, and doing the right thing to balance nature with aquaculture, in order to create something fresh and mouth-watering, when served on your plate.